KRISTOF & KARO - December, 2008 Wet, Wild, and Wicked

®
We went to Hedonism II for two weeks. A great opportunity to visit the island and do some site-seeing. We have split up the report into "Hedo 2" and "Excursions".
At Hedo 2
Arrival
First of all.. The weather was great for 2 weeks!
On arrival at Montego Bay we had to go through customs. This took us 1 hour. The queue was very long, even going up the ramp. When we got our luggage (finally) the check-in at the SuperClubs desk was very fast.
The hotel check-in went pretty good, we got a glass of champagne while waiting. Check-in took like 15 minutes or so.. There were 3 couples checking in at the same time. We got the room we requested, a Nude Ocean View. It was located very closely to the entrance of the nude beach on the Pool side. Awesome!
Rooms where okay but nothing spectacular, the cleaning was good but not always the same. Sometimes we got only just enough towels. Airconditioning was pretty noisy, even when in "economy" mode.
Food & Activities
The food was good but of basic quality. We did however enjoy the fresh fruit! (Pineapple, bananas, ..) Pastafari was better.
The nude bar was great, we had a good time, especially around sunset. Fun thing is, it's always happy hour at Delroy's!
The piano bar was okay but the airconditioning was way too cold and it smelled funny. A shame because it could have been so much better/hotter in here.
The disco is fun but was not always crowded. Only on PJ and toga night it got busier. Maybe everyone else was sleeping? Too bad because it's a great place to hangout.
Animation on the resort was pretty good and always funny. During the day they got on the beach and started shouting to get people moving. A tough job sometimes but they were so funny and always smiling.
Service and extras
Service throughout the hotel was very friendly. We got very good service at any bar, from delroy's to the piano bar. No way you could find a bar that friendly in Europe. Especially not when you're a stranger to them! It was lovely!
We booked this trip as our honeymoon and pointed that out at home when booking (it was on the booking papers), when filling in the check-in form and even several times when passing by the reception. No extra's from superclubs. However, we did stay 2 full weeks (14 nights) on the resort.
The next part of the report is on our excursions. The first time we booked through the front desk, the other trips we booked through a driver (Dellie), it was the same price and sometimes even cheaper. But since he's a better driver (relaxed driver :-)) then some others we figured it's worth the effort. If you need his contact information, let me know.
Excursions
Rick's Cafe: A short trip (20 minutes, one-way) to the famous bar, just outside Negril. We enjoyed the sunset with some nice drums playing, some guys jumping off the clips and ofcourse a Red Stripe.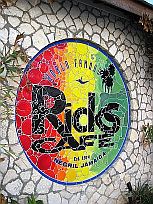 Black River Safari : It took us 1.5 hours to get here. It's crocodile time! The fabulous guide took us on a boat trip and informed us on the Black River and it's residents. The black river only "looks" dirty because of the dark brown soil, the water is as clear as a regular bottle of water. When he asked if anyone was interested to "touch" a crocodile nobody moved. Except for me, it took me about 2 seconds to lay flat on my stomach next to the guide to touch this sweet crocodile.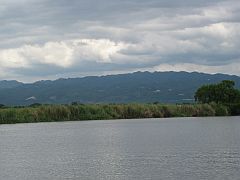 YS Falls : Not so far away from the Appleton Rum Tour and the Black River safari. This trip took us on a tractor up to the falls. There you could climb the falls from the stairs next to it. (not allowed to climb the falls themselves) Very nice place, sweet swimming pool, and beautifully constructed.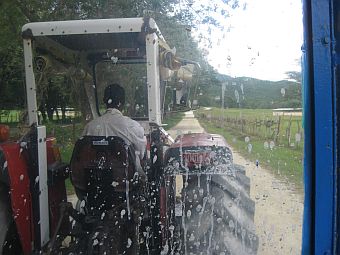 Dolphin Cove and Treasure Reef : Approx. 2.5 hours from Hedo 2, it's located opposite the Dunns River Falls. I kissed a ..dolphin. Nice site, did have some pirates around but they didn't seem to harm anyone. Took a fun ride in a mini-boat that did move pretty fast and slammed hard on the water. A lot of fun for the both of us!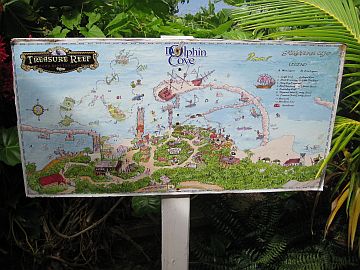 Dunn's River Falls : Approx. 2.5 hours from Hedo 2. But what an amazing experience. Standing on the beach, looking up the river, this is great! We took some great pictures on this pittoresk location. A must-see! Beware for the pushy salesmen, they all seem to gather here.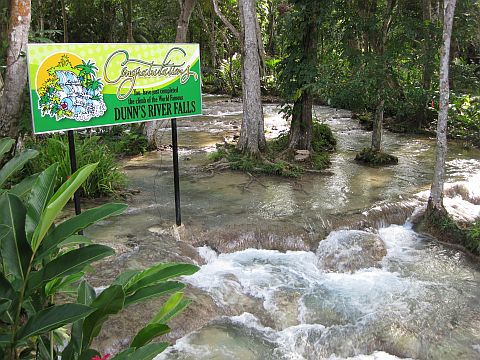 Appleton Rum Tour : Driving time: 2 hours. And how to remember this.. well, they've got "The bar you walk in and get carried out" at the end of the tour.. After a fascinating tour through the factory with so many things you learn from their great guide, you could taste some sugar that was extracted from the molasses. Last but not least the group was guided into a "private bar" where you could taste 6 types of rum flavors. Including the great Rum Cream! Drinks were free and you were not limited to 1 bottle.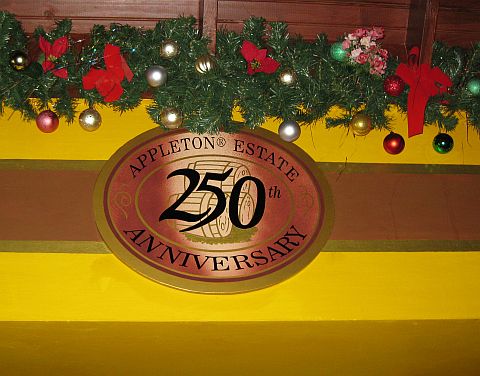 to be continued .. ? or.. would we do it again? Hell, yeah! We had a great time, it was an awesome honeymoon that we both enjoyed very much. Maybe not next year, but we will return to Jamaica and to Hedonism!