If you can't read this email, please view it online.

You are receiving this newsletter for one of two reasons: You filled out the subscription page on my web site. Or you requested a rate quote and "Add to email newsletter list" box on the quote request form was checked. If you now choose to not receive the newsletter, use the UNSUBSCRIBE link at the end of the newsletter.
---
Adult Only - Full Ship Charters
| | |
| --- | --- |
| Celebrity Infinity | Navigator of the Seas |
"Double Your Trouble" on Celebrity Infinity
Offer expires June 30, 2018
Bliss Cruise is THE cruise vacation of choice for an ever-increasing group of adventurous adult couples. With many Bliss Charters being sold out, a new promotion is making it easier for passengers to stretch one low deposit into multiple cruises.

When making the minimum down payment on the next Celebrity Infinity 2019 cruise, you have the option of taking 50% of the deposit and applying it to the April 2020 cruise. The deposit is applied to any Inside, Ocean view or Balcony stateroom. Simply make your cabin selection and write "Double Trouble" in the promo code field or contact Castaways Travel and get all the details handled for you.

If you've already booked the April 2019 charter...no problem, the offer is being extended to you for the April 2020 charter with only a $250 deposit on an Inside, Ocean View or Balcony cabin. This offer expires June 30, 2018.

Bottles Up: Take advantage of our Double Trouble offer by June 30, 2018 the deadline and Bliss will deliver a bottle of either red or white wine to your cabin on the April 2020 charter.
Already Booked for both Infinity Cruises? Thank you! Don't worry, you will still qualify for the free bottle of wine with deposits paid by June 30, 2018.

Already in a suite for one of the charters? While there is no reduction in the suite deposit, you will still benefit from the free bottle of wine, once both reservations are made with deposits paid by June 30, 2018.


Celebrity Infinity * April 8 - 13, 2019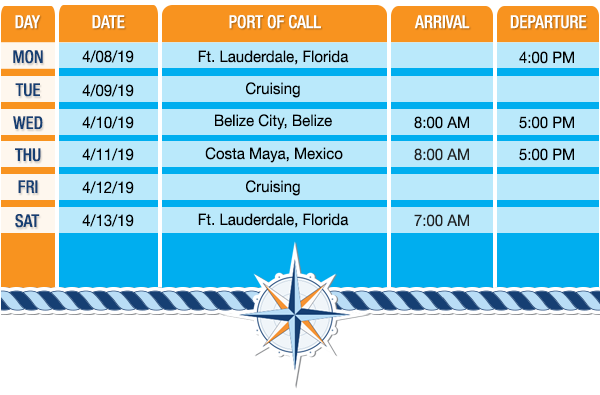 Celebrity Infinity * April 20 - 25, 2020
Grab a cabin today to secure the best location at the lowest price:
Cabins start as-low-as $595 per person (pp) with double occupancy
Balcony cabins start as-low-as $950 pp with double occupancy
We arrange flexible installment payments so call for immediate cabin availability
Celebrity Infinity Theme Nights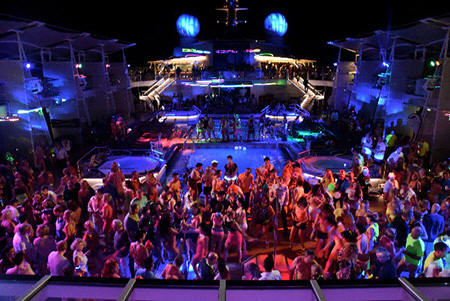 You Have to be at Glow Night
Each day, Bliss Cruise is packed with fun and filled with exciting entertainment. We specialize in a sailing program that maximizes your adventuresome success and puts you in front of enthusiastic passengers that are ready to party.

Each night, the cruise transforms into captivating themes, helping you explore brand new adventures you haven't thought of before. Theme nights are totally optional. Passengers will tell you participating in themes is the best way to meet and make new friends plus double your fun.

2019 Celebrity Infinity - Official Nightly Theme Lineup:
Day 1: Uniform Night - "S*xy up" your favorite uniform and show it off on Uniform Night. Maybe play a little good cop, bad cop?
Day 2: James Bond/Bond Girl 007 Formal Night - Be the ultimate spy and go "under cover."
Day 3: Glow Night - The largest UV party at sea...nothing compares. Make it glow, make it grow...
Day 4: Monster Mash/Fetish Night - A creative double-themed night of s*xiness & fun. Can you imagine the possibilities?
Day 5: Color Me Bad Night - Wear your favorite color and get creative....wear more than one or change costumes mid night for a little variety.'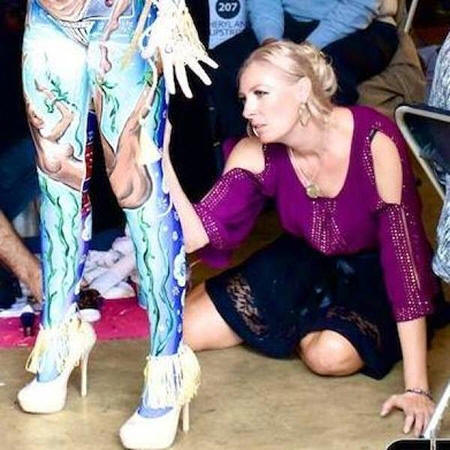 Award-Winning Body Artist On Board
Can't figure out what to wear? No problem, we have an award-winning body artist on board who will turn your body into an amazing canvas.
Come Raise the Roof with Us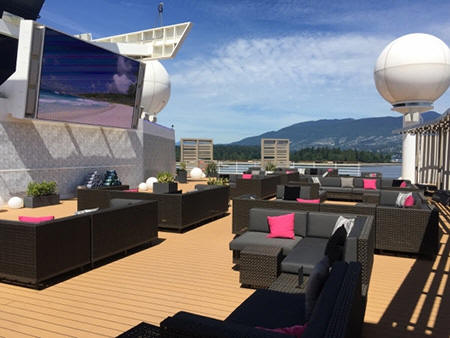 Party on the Rooftop Terrace
In addition to a pool deck perfectly arranged for day and evening, the Celebrity Infinity features a Rooftop Terrace that gives you a chic new way to experience the great outdoors. Bliss Cruise transforms this area into a flexible 24-hour party space with special events and surprises. It's all designed to keep you on top of the fun.

You'll be up at the Rooftop. Trust us!!!
The Solarium is masterfully converted into a semi-private area to use as a thermal pool for comfort. What's best? The pampering service. The Bliss team is there for everything you'll need. You do nothing but show up. Remember, a famous celebrity once said: "Half the secret of success is showing up"......(or something like that!). Past passengers have rated the Bliss Cruise Solarium as one of the best adult experiences at sea, ever!
Try it for yourself and see the Bliss Cruise difference.
Most Of All, You'll Make Friends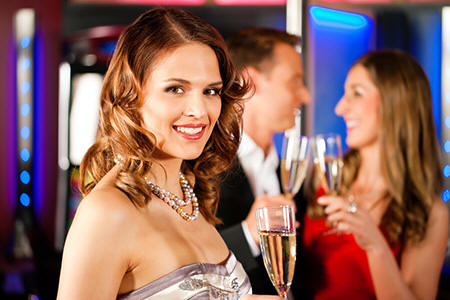 Meet & Greets Every Day
Multiple "Meet and Greets" happen each and every day. No matter your interest, these events help you make new friends; some of them you may wind up knowing for a lifetime.

First Time Couples ARE WELCOME!

There's even special events...just for you!

About 30% of the Celebrity Infinity charter is typically enjoyed by couples experiencing a Bliss Cruise for the first time. You don't need to know anyone to sail on a Bliss Cruise . Just open your mouth......You'll be surprised what happens and how much you have in common with the couple next to you.

So don't worry, there are NO expectations. You can just sit back and watch it all happen, make it happen or wonder what happens. And our team of Host Couples are there to hep you, every day and every step of the way.

Additionally, spring time Bliss Cruise charters attract a larger share of millennials so the variety of the characters you'll meet on board is like nowhere else you've experienced before.

Let it All Hang Out

See something brand new? An out-of-this-world costume, a new way of thinking or better yet: A New Way of Acting? Don't worry, you're among friends. For our guests, it's a sailing that's completely adventuresome but always remember: No means no.

Bliss Cruise is a full-service adult couples only cruise holiday offering clothing-optional sun, relaxation and adult fun in select areas of the ship. Don't worry, you do not have to participate in any clothing optional activity or sunbathing. It's not required so you can proceed at the pace you're most comfortable with...or just watch and have fun.

Reserve your cabin today.





I also have an adult Rhine river cruise in Europe for June 11-18, 2018. Please call or email me for more information.

Join me on a clothing optional adult cruise Nov 11-17, 2018. Get details here.



DENNYP TRAVEL


www.dennyp.com
877-DENNYPTravel
602-882-0390
denny@dennyp.com
19234 N 31st St.
Phoenix, AZ 85050

We sent out this message to all existing DennyP Travel subscribers.
If you want more information about our privacy policy, please visit this page.

If you no longer wish to receive these emails, simply click on the following link Unsubscribe.

©2018 DennyP Travel. All rights reserved.