BlueBayGetaway in Cancun Mexico ~*~ Trip Report ~*~ October 25-29, 2006
Wow, was BBG a wonderful short vacation.
Spirit Air did a great job for us, although from now on when flying them around the Caribbean, we will probably drive to Ft Lauderdale (3.5 hour drive) and park there. That way only one up-and-down in the air. We figured it out and the extra hop took at least the 3.5 hours, so it did not save time.
Customs was a breeze. Got to BBG about 2:30 PM and were at Sexy Pool within 30 minutes. Met up with a nice couple on their honeymoon (Jessica & Don) and hung out with them and a pair named Lynn and Stan. Rudy went for drinks and came back with Paula and Joel! Cool! Also met Nat and Ian and Alex (PrepE) though he left the next day.
Hung out, bunch of drinks, ate dinner later, and pooped out after the long day of travel.
Room 1121very musty smelling and near Nice Shoes...way too loud for Tamchanged to room 383 the next day with no problemMartha at Front desk is a dreamanything we needed, she could manage it!
The next several days were pretty much the same. We did not do any excursions; just wanted to while away the days by the pool. Topless, yes. Of course! About 30% topless gals of all shapes and sizes.
Joined in a couple contestscould have won the newly-wed game except the questions were not easily understoodExamples?
What animal does your wife say you are like? It SHOULD BE What animal REAL OR IMAGINED does your wife say you are like?
What movie star would your wife leave you for? It SHOULD BEWhat famous person would your wife leave you for? (Tam has a thing for a certain rock star.)
Oh well. Tam & Paula did prevail in tag-team banana-eating contest and got a T-shirt. We arent going to tell the 15yo how we got the shirt exactlyjust that Tam won it.
Other bits? Food was very good; Tam gained 5 lbs in 4 days Drinks yummy. Service outstanding wherever we went! View from 383 was outstanding. He grounds are beautiful...buildings, pools, beach, plants, WOW! Even on the windy/rainy days, it only lasted a little while and cleared up enough to go out and hang at the bar. Football & Volleyball were fun. Nekkid Tequila Volleyball was a riot to watchdid not join in as Tequila makes us stupid AND MEAN. Now, if it had been rum
Downers? The only onethe Spa had construction going on when we scheduled our massage. It started about 15 minutes into the session. The masseuses did not stop it. Tam spent the last 30 minutes waiting for the dang thing to be over. Rudy can relax in a hurricane, and so didnt have too bad a time. We did complain that they should alert people that there would be loud interruptions so they could decide if they wanted to schedule. They apparently DID start doing this according to some folks we talked to the next day.
Comparison of BBG to Hedo2?
Totally two different places, each with their own personality. Anyone thinking about an adults only all-inclusive, but having great trepidations about being nekkid should give BBG a try. If it is a positive experience that affirms comfort with their bodies/nekkidness, they should think about Hedonism 2. The main thing to know is that Hedonism 2s bad kid reputation is not entirely true; it is what you make of it and what you choose to involve yourself in. Plus, there is the prude side to retreat to in case you get a little freaked out by the nude hot tub. LOL!
BBG was very fun, lots of wonderful things to do. A new place to go off campus each night. The people we met were fun, friendly and wonderful. Staff was very nice and intelligent, taking the time to talk to you as an individual.
All in all, however, we have to say we prefer Hedonism II.
The main reasons are:
*You can be 100% nekkid at Hedo2 and basically nobody polices your behavior if you arent hurting another person. Though we did not see it at BBG, we heard many tales of people being thrown out for being nekkid or for sexual activity (PDAs and PDPs) in public areas. We thought this somewhat juxtapositional when taking into consideration some of the games played around the sexy pool at BBG.
*The campus at Hedo really revolves around the entrance/buffet restaurant/entertainment-stage/bar/prude pool/water slide/piano bar/disco/Pastafari & Munisan area. Because so much revolves around this area and there are not too many things to do off campus after dark the community at Hedo2 is so much more apparent. At BBG, everything was its own area, blocked off from the others by doors/walls/etc. Additionally, because of the lack of off-campus things to do, the folks who go to Hedo plan/make their own events by bringing costumes, games, props, etc to create the fun. At BBG, the emphasis was on what nightclub was being visited that night.
*Those would be the main things. To tell you the truth, we would return to BBG if the price was right (we got a killer deal through the airline that was about what we heard anyone else say their trip cost). That saidyou can bet your BOTTOM (dollar) we are saving for May07 at H2 with the BandanaBunch!
TamNRudy
Room 383
<![if !vml]>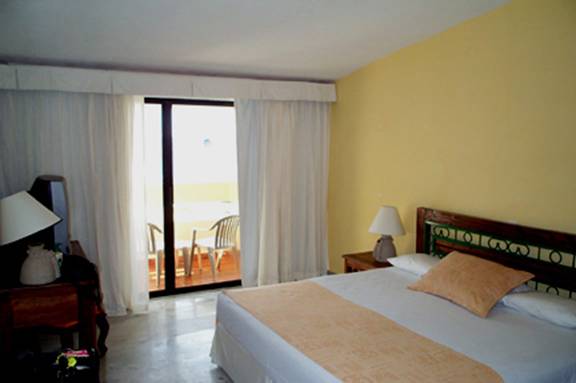 <![endif]>